LIMITED OPPORTUNITIES
ENROL NOW FOR 2023 ENTRY
LIMITED OPPORTUNITIES
ENROL NOW FOR 2023 ENTRY
Limited Opportunities in Specific Year Levels for 2023
Scotch Oakburn has recently experienced student growth across many of its year levels. The guarantee we have made to our community is that the College's commitment to its ideal student capacity will remain uncompromised. This ensures that we are able to continue to deliver on our Mission – providing an outstanding holistic education that enables every student to maximise their potential.
As a result, several year levels across the College are now full for 2022 / 2023 enrolment, at our Ideal Capacity.
Years 4, 5, 6, 10, 11 and 12 still have limited capacity for enrolment in 2022/23.
If you are considering enrolling your child at Scotch Oakburn College now or in the next five years, we strongly encourage you to express interest and enquire today about how a Scotch Oakburn education may benefit your child.
Mia Green shares her thoughts on Year 5.
Principal Andy Muller discusses maximising potential in the senior years.
TOUR THE COLLEGE
Take a virtual tour or book to tour our campus.
SPEAK TO US
Contact Nardia Deverell, our Community Liaison Coordinator to ask questions, book a tour or arrange a time to speak to a Head of School:
P: (03) 6336 3407
E: enrolments@soc.tas.edu.au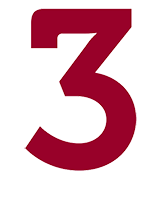 ATTEND A TRY DAY
Students are invited to spend a day with us and experience Scotch Oakburn.
Contact us to find out more.
ENROL NOW
Submit your application to start the enrolment process.
SUBMIT YOUR ENROLMENT ENQUIRY NOW