In May of 2019, the then Scotch Oakburn College Board of Governance and the Foundation Board came together to revitalise and restructure the governance of the Scotch Oakburn College Foundation, which, from the time of its inception in 1985, had been its own legal entity. The transformation saw the Foundation relinquish its legal independence to become a committee of the College Board, thus allowing the Foundation and its members to focus on the important work of engaging and connecting with the Scotch Oakburn community and the management and support of bequests and major financial appeals.
"Our longevity
is an indication of the support
willingly given by those who have
the capacity…
Andy Müller | Principal
The Foundation's key objective has always been to foster philanthropy within the College.  This remains the case today with it supporting a myriad of building endeavours over the years including the John Morris Library, the Performing Arts Centre, the Scotch Oakburn Park Pavilion, the HPEC, the Middle School development and the Helix Centre for Science and Mathematics, to name a few. It is an impressive list and one that has ensured that our College's outstanding facilities have remained as relevant and progressive as the education that takes place within them.
In addition to financial support for buildings and facilities, the Foundation has also supported the Scotch Oakburn College student scholarship program across a range of criteria, which has resulted in more than 800* student scholarships being awarded over the past ten years! This has seen some of Tasmania's most worthy and admirable students join our College family to the benefit of the whole community.
*2010-2020
OUR COMMUNITY'S GENEROSITY HAS CONTRIBUTED
TO MORE THAN 800* SCHOLARSHIPS
A message from our Foundation Chairperson
Historically, over the last 30 years, the Foundation has been privileged to enjoy a generous community supporting the many events and activities that we have provided for our students.  Now as the Foundation committee, we continue to be committed to supporting the College to ensure it creates a learning environment of excellence and innovation for future and current students.
The key objective of the committee is to foster philanthropy within the College, engaging with the Scotch Oakburn and wider philanthropic community.
I take this opportunity to thank all those that have contributed in some way in the past and all those that may contribute in the future. I would like to particularly thank our Foundation Life members for their ongoing support.
Selena Palmer (nee Barnett, '91)
Chairperson
QUESTIONS?
I am always happy to assist. Contact me should you wish to find out more.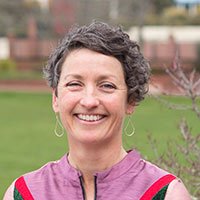 Nicole Willcox
Community and Events Manager
Scotch Oakburn College
P: (03) 6336 3368
M: 0403 881 894
E: nicole.willcox@soc.tas.edu.au