YEAR 8
At Scotch Oakburn College, Year 8 students have moved into Australian Curriculum secondary school content but have the reassurance and support of specialised early adolescent learning programs, facilities and leadership opportunities designed and guided by our passionate and professional staff.
YEAR 8 LEADERSHIP
LEARNING THROUGH ELECTIVES
INDEPENDENT RESEARCH
TRANSITIONING TO SENIOR SCHOOL
TOUR THE COLLEGE
Take a virtual tour or book to tour our campus.
SPEAK TO US
Contact Nardia Deverell, our Community Liaison Coordinator to arrange a time to tour and meet our Midddle School staff:
P: (03) 6336 3407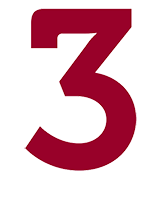 ATTEND A TRY DAY
Students are invited to spend a day with us and experience Scotch Oakburn.
Contact us to find out more.
ENROL NOW
Submit your application to start the enrolment process.