THREE CAMPUSES
ONE COLLEGE
Scotch Oakburn College has three campuses in Northern Tasmania. Our Elphin Campus and Penquite Campus in Launceston, and our Valley Campus, located in the Fingal Valley, about an hour's drive from Launceston.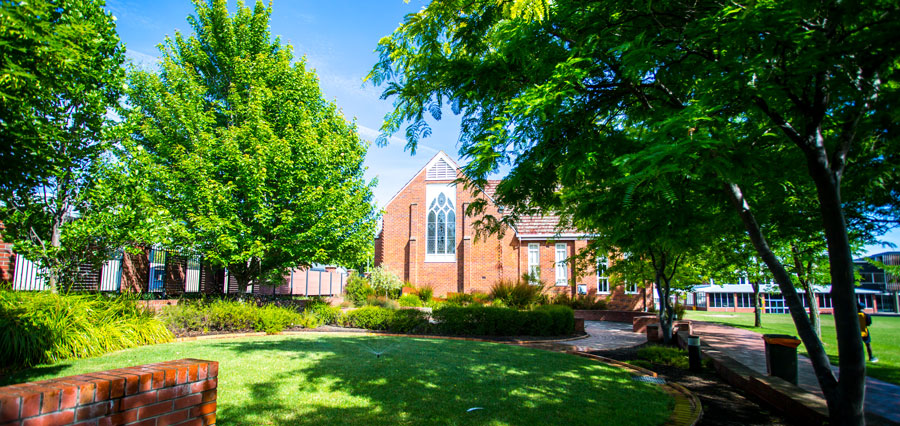 ELPHIN CAMPUS
EARLY LEARNING CENTRE, JUNIOR SCHOOL, BOARDING HOUSE
The spacious and picturesque Scotch Oakburn Elphin Campus, which includes the stunning 12,000 square metre Claremont Garden, is home to our Early Learning Centre, Junior School and Boarding House.
In addition to learning spaces for students from Early Learning to Year 5, the Elphin Campus offers a wide range of spaces in which to learn, including conneXions, Claremont Garden complete with fruit and vegetable gardens, the Health and Physical Education Centre (HPEC@Elphin) and swimming pool, Elphin Art Studio, the Mary Fox Performing Arts Centre, specialist music hub and IT labs.
PENQUITE CAMPUS
MIDDLE SCHOOL, SENIOR SCHOOL, SCOTCH OAKBURN PARK
The Penquite Campus features our Middle School, Senior School, Health and Physical Education Centre, Helix (Centre for Science and Mathematics), Performing Arts Centre and the Scotch Oakburn Park Sporting Complex.
The purpose-designed, state-of-the-art Middle School is home for Years 6, 7 and 8. Linked by an underpass, the Senior School sits on the historic Scotch College grounds, and houses innovative spaces including Helix (which also houses Years 9 and 10),
the Robert Dean Senior Student Centre for Years 11 and 12, and the John Morris Centre, which is the comprehensive student services hub.
Scotch Oakburn Park has outstanding sports facilities and playing fields, and provides access to the unique College Wetlands on the North Esk River, used for artistic, scientific and environmental studies.
VALLEY CAMPUS
EDUCATION OUTDOORS and ENVIRONMENTAL CENTRE
The Valley Campus is the College's Education Outdoors and Environmental Centre in the Fingal Valley, just over an hour's drive from Launceston.
The Education Outdoors program is an integral part of the Scotch Oakburn curriculum and the Valley Campus provides unique opportunities and experiences for all students from Early Learning through to Year 12.
The campus features a fully equipped accommodation facility, along with high ropes courses, a lake for rafting and other water activities, kitchen gardens, and direct access to the South Esk River and adjoining reserves and historic ruins.