YEAR 9
In Year 9, students become a part of the thriving and bustling Senior School. Students study core subjects: English, Mathematics, Science, Humanities and Health and Physical Education. In addition, students have the opportunity to study a range of semester-based electives and are encouraged to aim for breadth, keeping an open mind and all doors open for future TCE studies.
EXPLORING PASSIONS
9ALIVE PROGRAM
TOUR THE COLLEGE
Take a virtual tour or book to tour our campus.
SPEAK TO US
Contact Nardia Deverell, our Community Liaison Coordinator to arrange a time to tour and meet our Senior School staff:
P: (03) 6336 3407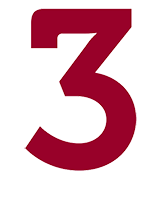 ATTEND A TRY DAY
Students are invited to spend a day with us and experience Scotch Oakburn.
Contact us to find out more.
ENROL NOW
Submit your application to start the enrolment process.