YEAR 7
In Year 7, students embark on  a year of discovery, exploring, experimenting and evaluating a host of interdisciplinary projects, problems and scenarios. This simply means their learning takes them on a cross-functional journey, touching many areas of the curriculum allowing them to think creatively, solve problems collaboratively, articulate ideas with courage and live with passion.
TOUR THE COLLEGE
Take a virtual tour or book to tour our campus.
SPEAK TO US
Contact Nardia Deverell, our Community Liaison Coordinator to arrange a time to tour and meet our Middle School staff:
P: (03) 6336 3407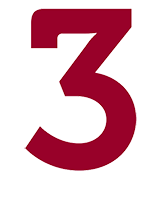 ATTEND A TRY DAY
Students are invited to spend a day with us and experience Scotch Oakburn.
Contact us to find out more.
ENROL NOW
Submit your application to start the enrolment process.