PREP
TO YEAR 2
The Prep to Year 2 learning community provides an ideal start to full-time school for young learners who are bursting to read and write, to discover and explore, and to share their thinking with their friends and classmates.
With a focus on a love of learning, our students explore the thrill and wonder of a rich environment of words and numbers.  Literacy, including a focus on reading through sounds and connecting vocabulary to digital mediums, as well as through real-world adventures, provides the launch pad for developing fluency and confidence with all communication.
STRUCTURED LEARNING
THOROUGH LITERACY AND NUMERACY DEVELOPMENT
YEAR 1 AND 2
TECHNOLOGY RICH AND LEARNING IN NATURE
TOUR THE COLLEGE
Take a virtual tour or book to tour our campus.
SPEAK TO US
Contact Nardia Deverell, our Community Liaison Coordinator to arrange a time to tour and meet our Junior School staff:
P: (03) 6336 3407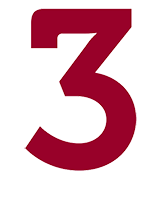 ATTEND A TRY DAY
Students are invited to spend a day with us and experience Scotch Oakburn.
Contact us to find out more.
ENROL NOW
Submit your application to start the enrolment process.