EARLY
LEARNING
The best time to start at Scotch Oakburn is when learning starts.
Our Early Learning Centre is available for children aged 3 and 4 years of age and celebrates childhood as a time of joy, discovery and spontaneous exploration. Bright spacious learning spaces, outdoor play areas and large green spaces provide the perfect location to develop and learn.
Our Early Learning Centre is unique to most as it is connected to our school, led by qualified teachers, has access to specialist teachers for activities like PE, technology and music, and resources such as our conneXions Hub. It is the perfect place to start the learning journey.
ConneXions visits, while encouraging the joy of reading and books, also provide opportunities for students to meet visiting authors and other guests to engage their interest and assist in the understanding of the world around them.
Perceptual motor programs with our physical education staff, regular visits to our music department, art studio and sports experiences gradually become part of the week, supporting in class learning.
HOW DO OUR LEARNERS LEARN?
WE ARE EARLY CHILDHOOD SPECIALISTS
AMAZING LEARNING SPACES
OUTDOOR LEARNING
TOUR THE COLLEGE
Take a virtual tour or book to tour our campus.
SPEAK TO US
Contact Nardia Deverell, our Community Liaison Coordinator to arrange a time to tour and meet our Junior School staff:
P: (03) 6336 3407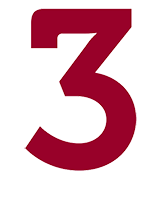 ATTEND A TRY DAY
Students are invited to spend a day with us and experience Scotch Oakburn.
Contact us to find out more.
ENROL NOW
Submit your application to start the enrolment process.