YEAR 3
TO YEAR 5
As our students grow, we continue to deliver the mandatory Australian Curriculum content; however, the methods used to deliver it focus on developing, consolidating and extending independent learning skills through close links with the Round Square IDEALS and our Learner Attributes.
Leadership is celebrated, developed and practised.  The Scotch Oakburn College Year 5 Leadership program is unique as it nurtures personal confidence, resilience and interpersonal skills, and prepares students to transition to Year 6 and the Middle School.
ROBOTICS AND CODING
INSTRUMENTAL PROGRAM
LEADERSHIP
TRANSITIONING TO MIDDLE SCHOOL
TOUR THE COLLEGE
Take a virtual tour or book to tour our campus.
SPEAK TO US
Contact Nardia Deverell, our Community Liaison Coordinator to arrange a time to tour and meet our Junior School staff:
P: (03) 6336 3407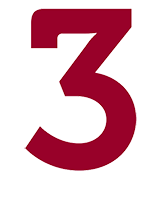 ATTEND A TRY DAY
Students are invited to spend a day with us and experience Scotch Oakburn.
Contact us to find out more.
ENROL NOW
Submit your application to start the enrolment process.