LEARNING THROUGH IDEALS
ROUND SQUARE
Scotch Oakburn College is the only Northern Tasmanian school that is part of the prestigious Round Square organisation. Round Square is a group of over 200 schools from more than 50 countries that share consistent principles and priorities based on the teachings of Dr Kurt Hahn.
Dr Hahn was a remarkable educator who founded Salem School in Germany to develop young people whose convictions would be rooted in personal responsibility, kindness and justice. Moving to England in the 1930s, Dr Hahn founded Gordonstoun School in Scotland, the Outward Bound Movement, the Duke of Edinburgh's Award, and the United World Congress.
The central goal of Hahn's philosophy was that schools should not simply prepare students for tertiary studies or work, but should also prepare them for life by facing life directly, in ways that would demand courage, generosity, imagination, principle and resolution.
Round Square IDEALS
All Round Square schools share six IDEALS: Internationalism, Democracy, Environment, Adventure, Leadership and Service. These IDEALS are embedded in Scotch Oakburn College's teaching and activities, where they support student leadership opportunities, community service opportunities, engagement with Outdoor Education and the Duke of Edinburgh's Award, exchanges, and representation at conferences.
Round Square provides Scotch Oakburn College students with an immensely valuable layer of opportunities that speak to students on a level that goes well beyond the classroom, stage and sporting fields. The common relationship with other Round Square schools from all around Australia and across the world plays out through life-changing exchanges available to Years 8 to 12, and extraordinary conferences and service trips that are available to Years 5 to 12.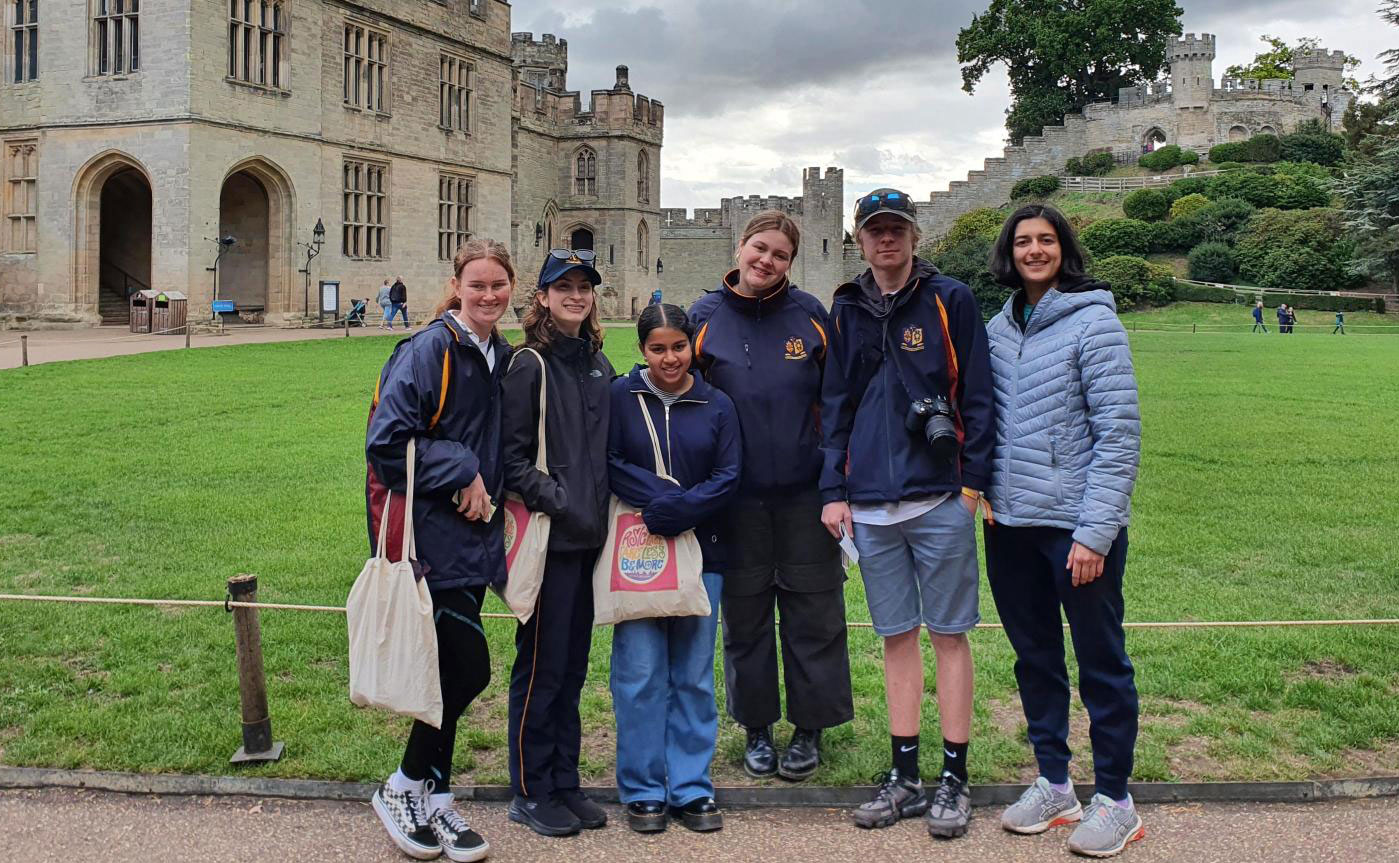 Activities at Scotch Oakburn promote the Round Square IDEALS in many ways and all students have opportunities for involvement in:
– Student leadership at all age levels
– Active service within the community both locally and further afield
– Outdoor Education adventure and the option to undertake the Duke of Edinburgh Award
– College activities and meetings specifically focused on Round Square IDEALS
– Active student led Round Square Committees across all school levels
– Exchanges to other Round Square schools interstate and overseas
– Representing Scotch Oakburn College at conferences from Year 5 to senior years, in Australia and across the globe