YEARS 10-12
MAXIMISE YOUR POTENTIAL
YEARS 10-12
MAXIMISE YOUR POTENTIAL
A TIME OF SELF-DISCOVERY AND PREPARATION
A TIME OF SELF-DISCOVERY AND PREPARATION
Year 10, 11 and 12 at Scotch Oakburn College provides the very best chance to maximise choices for our students' futures. Learning in the senior years offers a vibrant and diverse learning community.  Our rich history and tradition provide unique experiences and leadership roles within the College.
Maximise future choices through mentoring, partnerships & staff expertise.
Reach your full potential by utilising a diverse range of resources & options.
Develop multiple pathways for your future.
Finish secondary school prepared for the next phase of your life.
Enjoy the dedicated TCE space, the Robert Dean Senior Student Centre.
The Senior Years at Scotch Oakburn College, Years 10-12, is a time of exploration, growth, development, fun, self- discovery, and preparation that provides every student the best chance to maximise their choices for the future.
Andy Müller
Principal
FOUNDATIONS FOR SUCCESS AND A SMOOTH TRANSITION
● Be a part of an extensive curriculum including Education Outdoors, STEAM Challenge, work experience and elective options to match your passions.
● Take advantage of exam practice to prepare for TCE exam environments.
● Participate in an extensive co-curricular program including a wide range of sport and Performing Arts options, exchange opportunities and cultural trips.
● Experience a seamless transition to TCE. Settle into Scotch Oakburn life and get to know staff and students in readiness for TCE.
TAKE ADVANTAGE OF A HEADSTART TO YOUR TCE
● The only school in Tasmania to offer a TCE Headstart program.
● TCE Headstart operates in the final two weeks of Term 4, for all Year 10 and 11 students.
● Subjects begin, allowing you the chance to ensure your subjects suit your interests and ability.
● This is an opportunity to change subjects if required, ready to jump into the new year with confidence.
BUILDING THE FRAMEWORK TO FOLLOW YOUR PASSIONS
You will:
● Be part of a vibrant and diverse learning community.
● Experience a wide breadth of offerings catering for all abilities.
● Be supported and recognised as individuals.
● Create bespoke opportunities geared towards your skills and passions.
● Enjoy supported learning including tutoring options.
VALUED AND NURTURED AS INDIVIDUALS
● Students belong to a supportive whole school community.
● Experience a comprehensive staff structure of teachers, leaders, tutors, mentors & specialised mental-health care experts.
● Choose activities, opportunities & strategies that develop resilience, empathy, tolerance and connectedness in our community.
● Every student is supported as an individual; socially, emotionally, spiritually & physically.
MEANINGFUL, SELF-INITIATED LEARNING & LEADERSHIP
● Students navigate their pathways, with assistance from careers staff.
● Learning is driven by interests and future pathways.
● Opportunities to lead & mentor younger year levels (from 3-years-olds up).
● Leading by example and through community-based programs is encouraged.
●Students are encouraged to develop self-directed initiatives and projects within the College or in the local or global community.
● An extensive co-curricular program including a wide range of sport and performing Arts options, exchange options and cultural and sporting trips.
ONE ON ONE PATHWAY PLANNING FOR THE FUTURE
● Dedicated careers staff for individualised pathway planning and help at any time.
● One on one subject selection assistance each year.
● Ongoing work experience opportunities (Years 10-12).
● Guest speakers from industry and Australian universities.
● Resources for gap years, university & other study options, apprenticeships & much more.
INDIVIDUALISED SUBJECT SELECTION SESSIONS EVERY YEAR
● Follow your passions with a tailored program.
● Year 10 programs offer a wide range of electives plus Work Experience, STEAM Challenge, Education Outdoors and more.
● TCE subject options are tailored and flexible, including Level 1-4 TASC subjects and Vocational Education and Training (VET) options.
● Year 12 students may also choose to study a subject through the University of Tasmania's High Achiever's Program (HAP) or the University Connections Program (UCP), all of which can contribute towards their TCE.
(View full subject selection guides at the bottom of the page)
A GREAT ENVIRONMENT FOR THE BEST RESULTS
● Year 10-12 are fortunate to have amazing learning and break out spaces.
● Year 10 have their home in Helix, the Centre for Science and Mathematics.
● Year 11 and 12 enjoy exclusive use of the Robert Dean Senior Student Centre, not only for study but during break times, including their own kitchen, balcony overlooking Scotch Oakburn Park, table tennis and eight ball table.
● Learning spaces are modern, light-filled and equipped with the latest technology.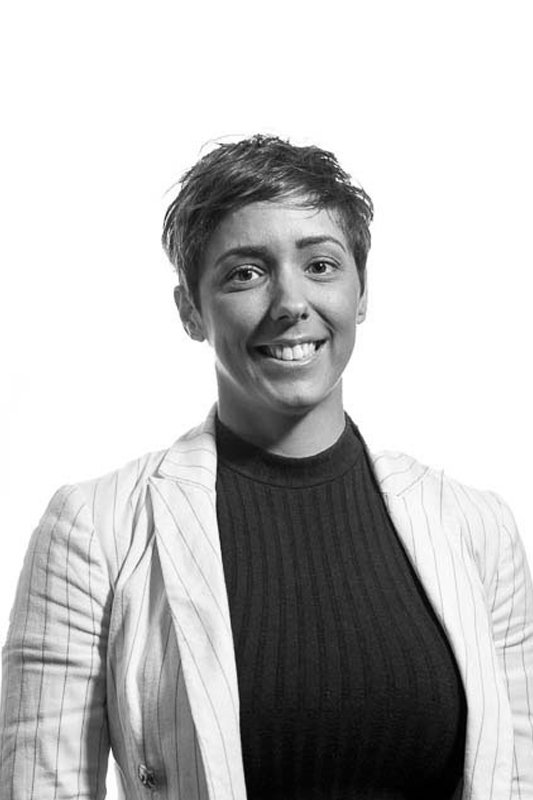 SPECIALIST TEACHING &
SUPPORT STAFF
Our teaching & support staff are experts in their fields.
Their breadth of knowledge and life experiences add a rich and deep level of unparalleled learning that extends well beyond the classroom.
This knowledge and experience is passed on to our students as they are mentored and challenged to think deeply about possibilities and to strive to individually achieve their best.
Hear what our students and teachers have to say about learning and maximising opportunities at Scotch Oakburn College.
>>    
50% of students in 2022 ranked in the top 13.45% nationally
23.6% of students in 2022 ranked in the top 5% nationally
36.1% of students in 2022 ranked in the top 10% nationally
62.5% of students in 2022 ranked in the top 20% nationally
EXCELLENCE IN RESULTS
86.55 MEDIAN atar – 50% of students in 2022 ranked in the top 13.45% nationally
95+ ATAR ranking – 23.6% of students in 2022 ranked in the top 5% nationally
90+ ATAR ranking – 36.1% of students in 2022 ranked in the top 10% nationally
80+ ATAR ranking – 62.5% of students in 2022 ranked in the top 20% nationally
DUX of 2022- 99.95 ATAR
NEXT STEPS
Download additional information for Year 10, 11 or 12.
Scotch Oakburn College Year 9 and 10 Curriculum Handbook 2023
Scotch Oakburn College TCE Curriculum Handbook 2023
TOUR THE COLLEGE
Take a virtual tour or book to tour our campus.
SPEAK TO US
Contact Nardia Deverell, our Community Liaison Coordinator to arrange a time to speak to our Head of Senior School, Stuart Walls:
P: (03) 6336 3407
E: enrolments@soc.tas.edu.au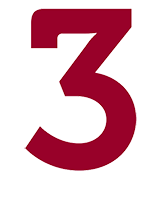 ATTEND A TRY DAY
Students are invited to spend a day with us and experience Scotch Oakburn.
Contact us to find out more.
ENROL NOW
Submit your application to start the enrolment process.