Leaving a gift in your Will to Scotch Oakburn College is a way to ensure the values you place on education will carry on for future generations.
The spirit of support and philanthropy has long been part of the Scotch Oakburn College community. You can assist by being part of our culture of philanthropy, helping "create the future" for the College and the success of our students.
Dr Bruce Carter AM was the first Principal of Scotch Oakburn College and was instrumental in the amalgamation of Scotch College and Oakburn College in 1979.
The College Foundation launched the Bruce Carter Society in his name, to honour and recognise those who have remembered the College in their Will, within their lifetime.
As a community that began as two, united in 1979 and grown stronger ever since, our longevity is an indication of the support willingly given by those who have the capacity to others in their time of need. True philanthropy is selfless, without any burden of reciprocity on the receiver or expectation by the provider.
That is what communities do, it is what creates true friendships, strong relationships and meaningful partnerships.
Andy Müller | Principal
Dr Bruce Carter AM
Dr Bruce Carter AM was the first Principal of our amalgamated College. He was instrumental in the amalgamation of Scotch College and Oakburn College in 1979, and his leadership and guidance during our first five years was deeply valued. The Bruce Carter Society plays an important role for the entire College community and the history of giving is remarkable.
From the first gift in 1898 from Messrs Birchall supporting "drawing" at Methodist Ladies' College; to Norah Dorey who donated land which later supported the "wetlands"; to the gift from Dr John Morris AO MBE which contributed to the John Morris Library, an epicentre for learning and creativity.
From a single school of 45 students at Methodist Ladies' College in 1886 to over 1,000 students learning across three vibrant campuses today, the Scotch Oakburn College journey is rich with history and experiences that connect our community through the decades.
WHEN YOU INCLUDE A GIFT TO SCOTCH OAKBURN COLLEGE IN YOUR WILL, YOU WILL BE INVITED TO BECOME A MEMBER OF THE BRUCE CARTER SOCIETY.
MAKING A BEQUEST
Download the information provided (by clicking on the brochure image left) to assist you when seeking legal advice.
We understand this is a private and confidential decision, but we would love to be able to thank you for your generous gift. Please let us know if you have chosen to leave a gift in your Will. Please be assured your enquiry will be handled in the strictest confidence.
CONTACT US TO DISCUSS
For more information about leaving a bequest/gift in your Will please contact Nicole Willcox, Community and Events Manager, at nicole.willcox@soc.tas.edu.au or call (03) 6336 3368.
SOME THINGS TO CONSIDER
when leaving a gift in your Will
HOW TO LEAVE A GIFT IN YOUR WILL
your options when leaving a bequest
INFORMATION FOR SOLICITORS
suggested wording for Wills
QUESTIONS?
I am always happy to assist.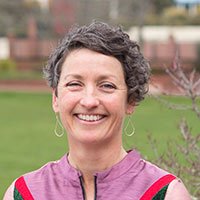 Nicole Willcox
Community and Events Manager
Scotch Oakburn College
P: (03) 6336 3368
M: 0403 881 894
E: nicole.willcox@soc.tas.edu.au